holy trinity
Lutheran church
As of August 2nd, we are reopened! For more information about our in-person worship services or to sign up, please visit our Worship Sign-up page.
​
​
​
For those who are unable to join us in-person, the 11:15 service will continue to be live-streamed.
8:30 AM | Parish Life Center (PLC)
*A staffed nursery for ages 6 wks - 3 yrs is provided from 8:15am - 12:15 am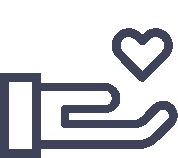 "Each of you should give what you have decided in your heart to give, not reluctantly or under compulsion,
for God loves a cheerful giver."
sign up for our monthly newsletter, 'The Herald'